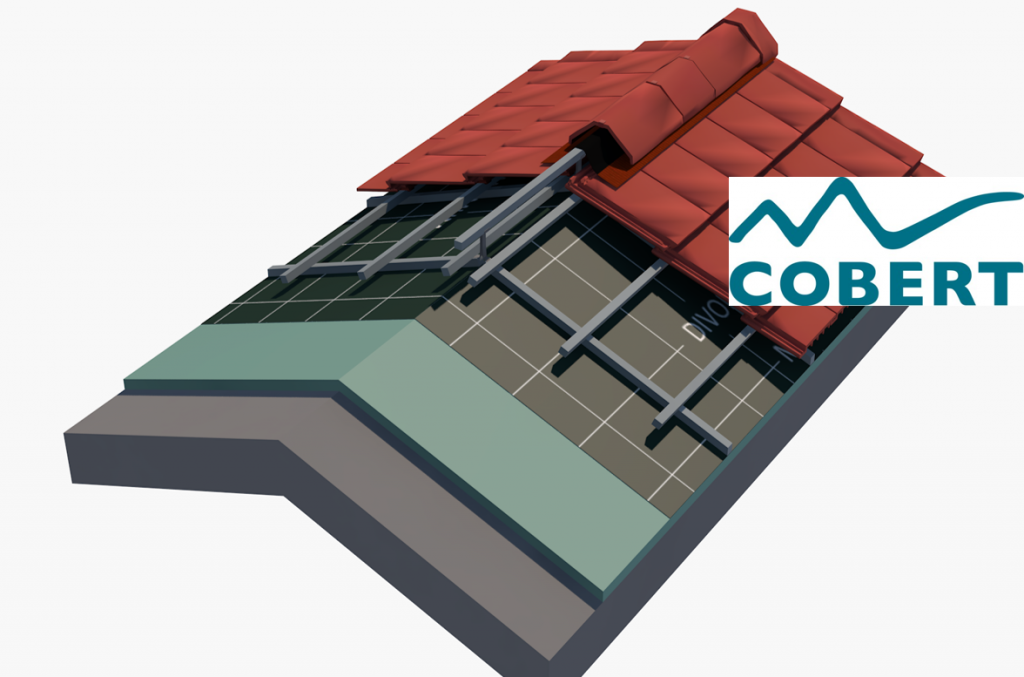 COBERT | CONSTRUCTIVE SOLUTIONS FOR EFFICIENT ROOF COVERINGS
SUSTAINABILITY
Cobert is a brand reference in the Iberian market and a pioneer in the research and development of new technologies applied to solutions for roofs. All their production processes are aimed at enhancing the energy efficiency of their factories, making use of studies about energy and processes of reduction and reuse of energy, in order to reduce energy resources and thus promoting the reduction of CO2 emissions.
The entire process benefits from an advanced quality control, in order to substantially reduce the waste. They also exploit their own clay pits, ensuring the reforestation of the entire exploited area, thus reducing the environmental impact. Their solutions also aim at energy efficiency and  the landscape and architectural impact of buildings.
CHARACTERISTICS
The Dry Ridge Capping is a sustainable constructive solution that combines several elements and aims at the efficiency of the constructive process and the good future performance of the buildings since it promotes their energy efficiency and durability and also completely eliminates the use of mortars during the roof construction process. This efficiency reduces energy resources, prevents condensation and allows a natural ventilation inside the building, making the environment healthier, with better air quality and livability.
APPLICATION
The Dry Ridge Capping can be used on any sloped roof. It's clean, fast and easy to install and has variable widths allowing a better adaptation to different tiles. This solution has an excellent performance, protecting from rain and ventilating the roof at the same time. It promotes a dry construction, totally watertight, ventilated and efficient in its performance, with the remaining elements of the construction.
CONTACTS:
Estrada Nacional 361-1
2565-594 Outeiro da Cabeça – Torres Vedras
Phone: 261 920 000
Fax: 261 920 001
mailto:Cobert-telhas@cobert.eu