SUSTAINABILITY
Wicanders puts nature at the starting point for a better future by investigating and creating coating solutions that provide a better quality of life while preserving the environment. Wicanders products are essentially cork. A natural product that regenerates – the bark of the cork oak – uncovered without ever damaging or cutting the tree, in a manual and ancestral process.
CHARACTERISTICS
Resist Eco is a cork-based floor without PVCs. Available in a wide range of realistic wood visuals, it has been designed to meet the needs of our daily lives, both in residential and commercial environments, thanks to its resistance. The top layer of cork gives the product unparalleled comfort while reducing step noise. The perfect combination of wood beauty and performance, comfort and ease of maintenance.
APPLICATIONS
Cork-based floating floor, which can be used in residential or commercial areas. Size: 1220 x 185 x 10.5mm.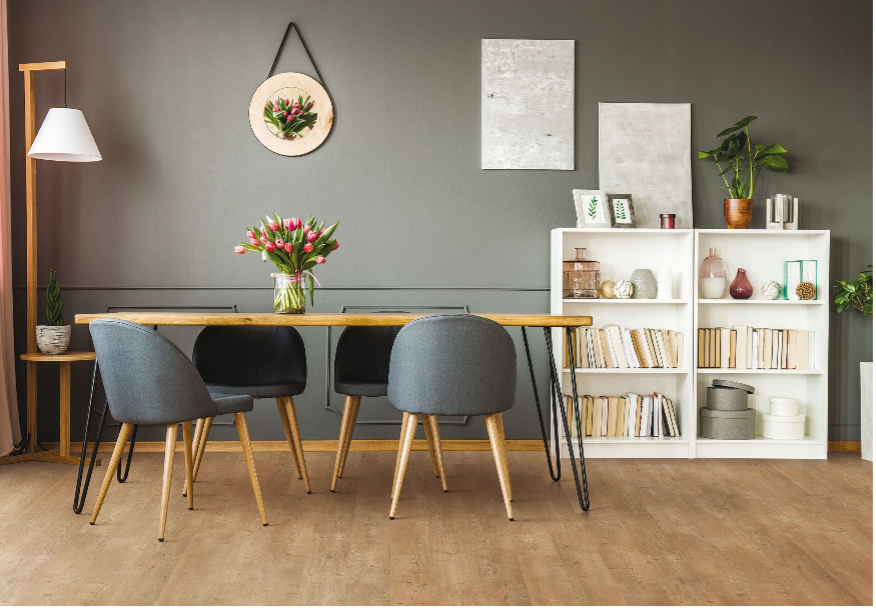 Need to know more? Contact us!